Components are tested to meet original specification requirements, for remarkable durability
GM-recommended replacement part for your GM vehicle's original factory component
Precision-Engineered To Exact Vehicle Application To Ensure Correct Fit & Function
Buy Brake pads auto parts Compatible with Chevrolet Toyota Ford Hyundai,Choose the RYDW brand.
RYDW Brake pads always stick to the target so that your vehicle drives smoother and faster. All our products are constantly quality tested, so you can rest assured that your vehicle is always getting the best in its class.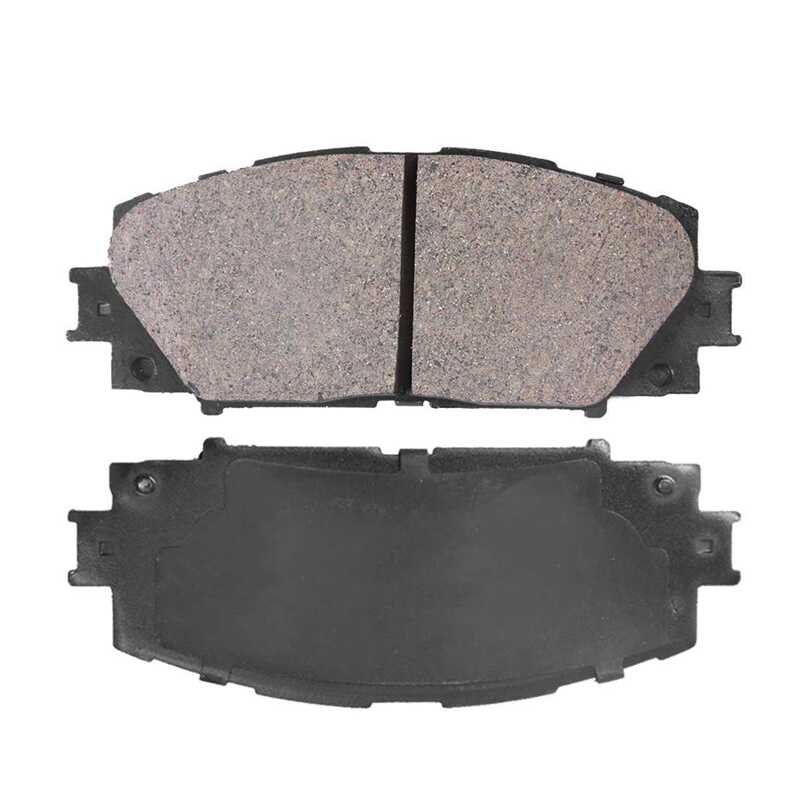 Our products:
Genuine RYDW Original AUTOMATICE PART is a GM-recommended replacement for your vehicle's original component,
and undergoes more stringent testing than aftermarket products.
Get the GM quality you know and trust with RYDW Original parts and Switch products.
Stay with the brand of parts your General Motors vehicle came with and get peace of mind that the fit, form,
and function is up to the high standards and specifications of General Motors.
Easy Installation:
Check:Work with customer to inspect products and vehicles for damage.
Jacking vehicles:First lift the vehicle with a lift and prepare for disassembly.
Tire screw:Use a wrench to pre-loosen the tire by pressing diagonally counterclockwise.
Demolition tires:Use a jack or a lift to support the vehicle, unscrew the screws in turn, and remove the wheels.
Break up the pump:Remove the screws from the brake distributor bracket, remove the distributor pump, and tie the distributor pump to the spring bracket first to avoid breaking the oil pipe.
Down the brake pads:Remove the brake pad and check whether the brake disc is worn or the pump is rusted.
Brake pad contrast:Compare the removed brake pads with the new brake pads to see if they are consistent.
Determine whether to polish:Check the edge of the brake disc for grooves and polish it according to the actual condition.
Install brake pads:Install the brake pad on the pump bracket and check whether it is installed in place.
Return of distributor piston:Use special tools to return the piston of the distributor pump to the top.
Installed back to the pump:Install the separated pump, and then tighten the screw of the separated pump support.
Check:Check that all screws are in place.
Install the tire:Install the tire, align the screw hole, and tighten the screws diagonally clockwise in turn.
Screw torque:Lower the vehicle from the lift and apply additional force to the removed tire.
The brake return:After the removal of the brake pump, it is certain to pedal the brake pedal, so that the brake pump back.
Commissioning:After the installation of the car to check the test, note (to remind the customer to change the brake disc has a run-in period).
Quality Test:
I supervised the production process of the pump at the factory.
RYDW products have been tested before delivery to ensure excellent performance
Ensure the delivery of 100% qualified products to customers
Production:
RYDW offer the most optimal combination, performance and dependability. We won't let our parts leave the factory until they have been quality-checked three times or more.